Home
Compressed air network Prevost Piping System
Compressed air network Prevost Piping System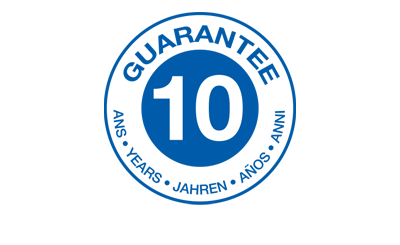 Prevost expertise
Available exclusively from PREVOST. The PREVOST PIPING SYSTEM - PPS  is the new compressed air network range, made entirely from aluminium. 

The PPS offers the guarantee of a leak-free network that is easy to assemble, made up of compact,
lightweight and impact-resistant aluminium pipes and couplings.

Our new 100% aluminium network range is designed and produced entirely in Europe.

The PREVOST PIPING SYSTEM ensure that your network is built to last and provides a top-quality supply to your workstations.
Presentation of the PPS range in video
Advantages of the PPS range
100% aluminium network for compressed air

■ Compact and lightweight
The upgraded design of the new PPS1 aluminum fitting is more compact, lighter and more resistant.

■ Impact strength
Aluminum offers excellent mechanical resistance to pressure and to impacts.

■ Compatibilité with compressor oils
Aluminum is compatible with compressor lubricants.

■ Technical and modern material
The aluminum alloy used, combined with epoxy paint on the outside and a treatment on the inside, protects the pipe against the risks of oxidation and corrosion.

■ Fully adaptable
The PPS1 fitting ensures that facilities are modular and scalable.

■ Quick and easy to assemble
Simply insert the pipe into the fitting and then tighten the PPS1 fitting.

■ Leaktight with very low pressure loss
The "PPS Grip Concept" ensures a flawless connection and zero leaks. Flow rates are optimised thanks to a perfectly smooth internal pipe surface, a low friction coefficient, and a large internal diameter.

Support and documents
You will find below all our documentation related to the PREVOST PIPING SYSTEM air network range.
A closer look at the new PPS1 coupling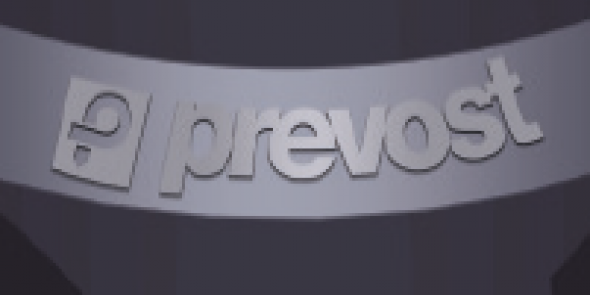 PPS Grip Concept
The PPS Grip Concept is based on a stainless steel ring with teeth that penetrate the aluminium pipe. The new contoured and lubricated seal ensures leaktightness even in the harshest conditions.
How to install your Prevost Piping System compressed air network?
How to attach your compressed air network?
Video content is available to help you install your compressed air network PREVOST PIPING SYSTEM.
How to mount fittings on pipes?
How to install a tapping port flange?
Technical characteristics and standards of the compressed air network
■ TÜV : certification of compliance with the Pressure Equipment Directive.PED 2014/68/EU
■ Qualicoat : Quality of pipe coating. Material: extruded aluminium alloy: EN AW 6060 T6 UNI-EN 573-3. Treatment: interior and exterior (compliant with RoHS standard)
■ REACH : Registration, Evaluation, Authorization and restriction of Chemical
■ Operating pressure of up to 16 bar and suitable for vacuum use (-0.98 bar)
■ Optimised to withstand temperatures from -20°C to 80°C
■ Nut and body compatible with standard single-tooth wrenches (special PPS wrenches available)
■ Date of manufacture indicated on the body for improved traceability and quality
■ Ø Coupling diameter indicated in millimetres and inches
■ Compact PPS coupling design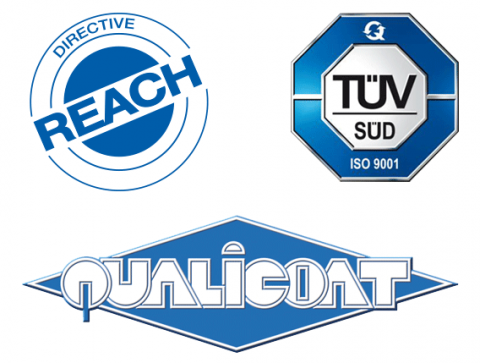 2021 range extension
Diameter Ø100mm compressed air network
CC CONCEPT : COMPACT CONNECTOR CONCEPT
Compact solution for directly connecting two fittings, optimizing space and creating installations suitable for "compressor" rooms.

■ Grip concept
■ Double lobe O-ring
■ Compact couplings delivered ready to assemble
■ Void applications
■ CE marking
■ Removable and reusable
■ Great modularity
■ Modern and professional design
2023 range extension
Optimise your workstation with the PPS SQ compressed air network
The PPS SQ line transforms individual workstations into an air source.
■ Design ergonomic, compact and aesthetic assembly bench to increase efficiency and productivity.
■ The PPS SQ line integrates seamlessly into a new or existing Prevost Piping System air network by connecting directly into drops at:
- Automatic machine lines
- Individual workstations/workbench
- Pneumatic control cabinets
- Factory assembly
- Production lines
Free diagrams and quotation
Prevost's technical team creates custom network designs for your compressed air installation.
Preparation of diagrams and quotations on request according to your planned facility: general diagram, detailed drawing and a complete quote listing each item, the corresponding quantities, and the price of the proposed ringmain is provided for your consideration.