Home
Compressed air equipment for the construction industry
Compressed air equipment for the construction industry
Heating, ventilation and air conditioning (HVAC)
We consult with engineers and installers to determine which products will best suit their heating, ventilation and air conditioning (HVAC) projects. Our product line offers everything needed to install and distribute compressed air and other fluids used in construction.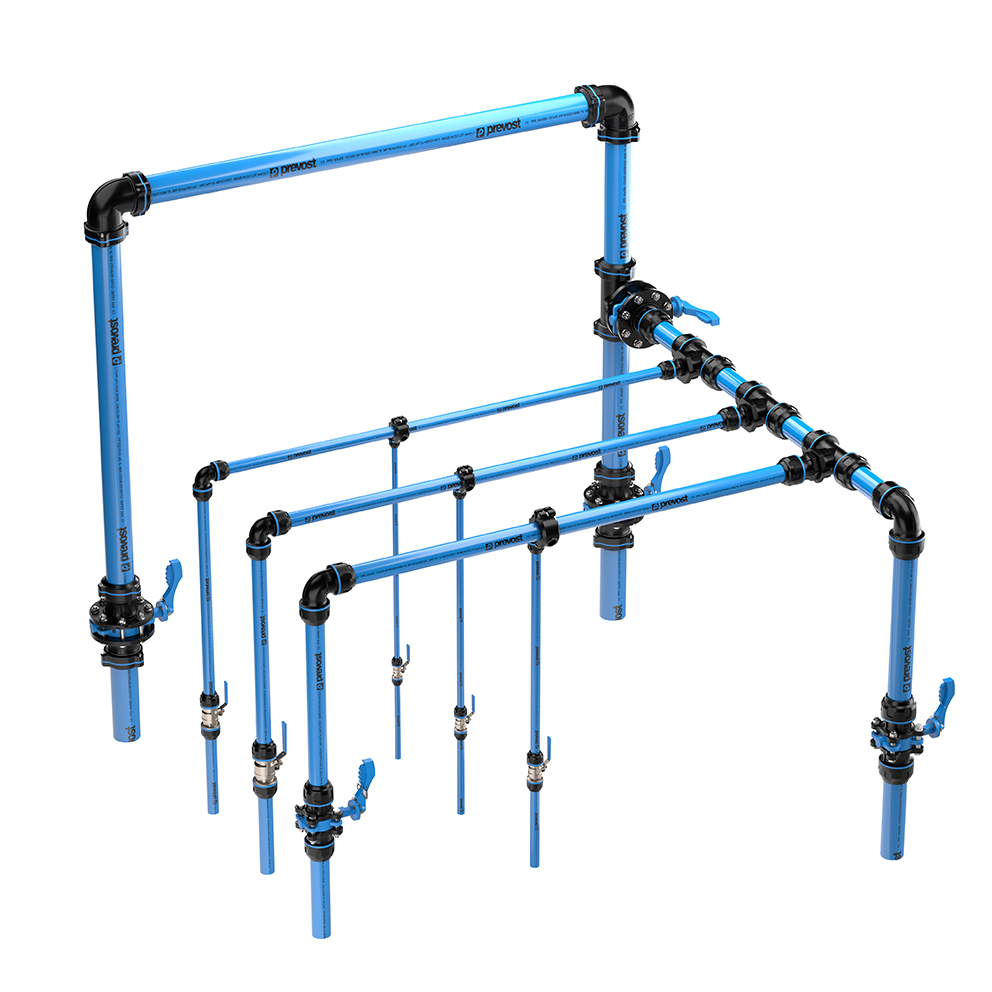 The Prevost Piping System (PPS) compressed air system
Our compressed air system components are compact, light weight, heavy duty and easy to install for intantaneous pressurisation. The Prevost Piping System guarantees:
-A clean, high quality air supply
- A leak free system with optimised flow rates
- Maximum pressure of 16 bar

New in 2021, the PPS Ø100 is available for high capacity installations.
The ALTO filtration system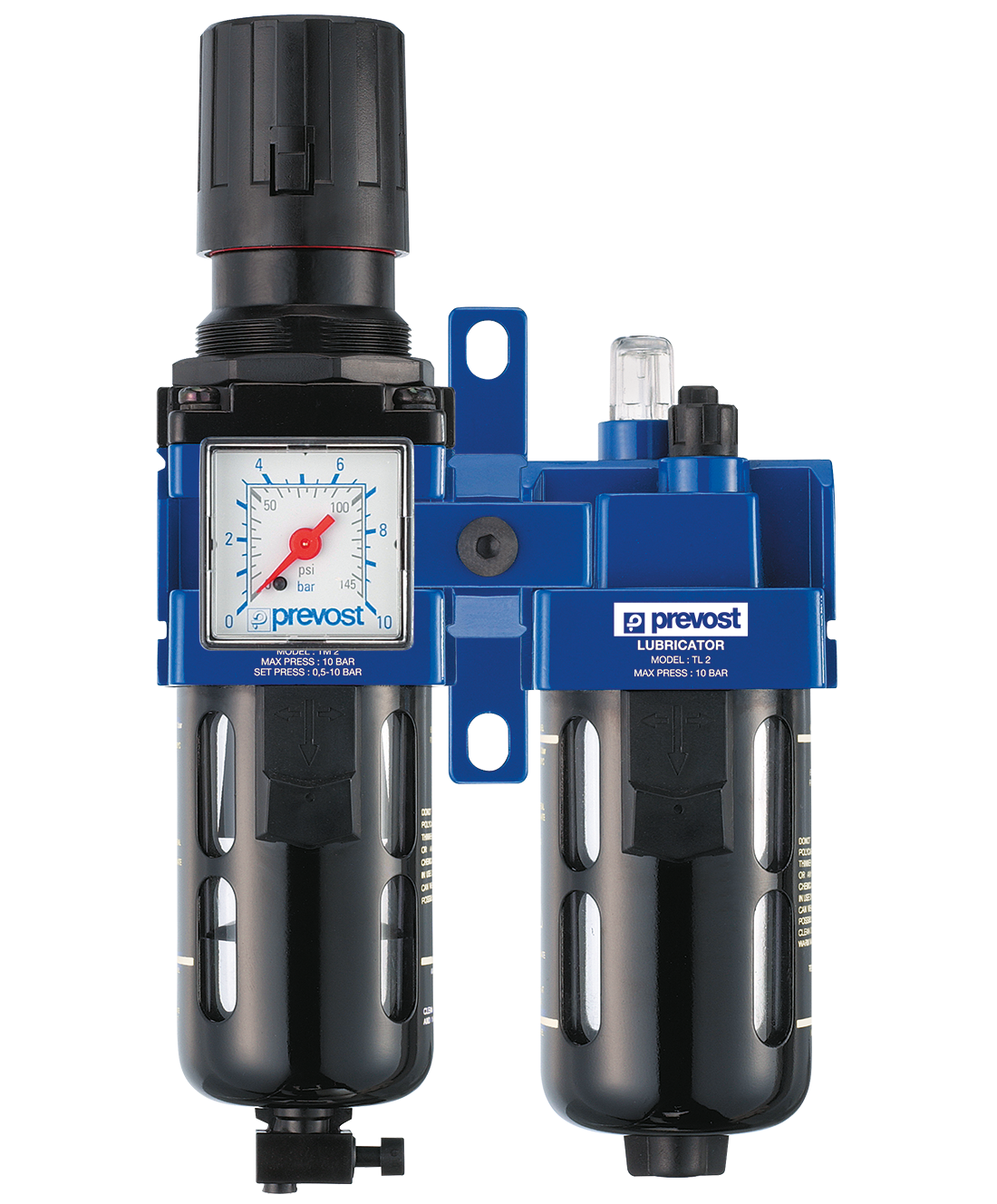 A long lasting and sustainable installation requires an appropriate filtration system that will perserve pneumatic equipment. Filtration systems reduce system maintanence costs, enhances performance and extends the service life of pneumatic tools. The sintered bronze or borosilicate cartridges in ALTO filters remove contaminants in compressed air (particles, water and oil). When air passes through it the cartridge blocks solid and liquid particles.
The contaminants are then collected in the tank.
Compressed air for public works and construction sites
Our team works closely with architects and engineering firms to customise compressed air installations for a variety of construction projects. We take a global approach to analyse the primary objective and its specific requirements. We can meet the goals of your project with our full line of products.