Prevost wishes you a wonderful holiday season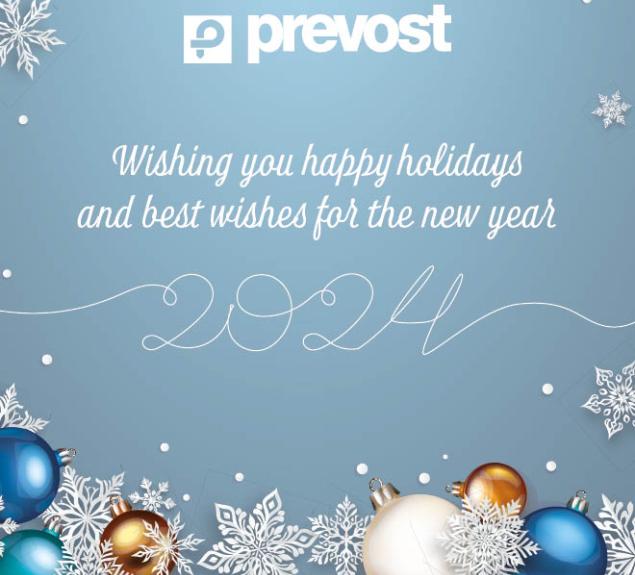 Compressed air system installation guides
Couplings have been at the center of our business since 1978. Since it's inception, the prevoS1 line became the most popular quick safety coupling for compressed air on the market today. It's innovative design is patented and recognized worldwide for its ability to disconnect hoses in one safe, easy step. Push-to-connect couplings guarantee user safety and protects surrounding equipment. The prevoS1 line is available in various connection profiles and will enhance any compressed air powered operation.
The complete Connection line
We offer an expansive and diverse range of equipment for distributing energy (air, gas, fluids, oil, water, etc.) from the compressor to the point of use. The Distribution line includes the Prevost Piping System (PPS) for compressed air powered applications. The PPS system is used in numerous manufacturing facilities (food processing, textiles, etc.), the automotive industry and construction. The system efficiently ciruculates air (or other gases) throughout the network from one work station to another. This product line includes our pneumatic tools, hose reels and prevoS1 and 27102 blow guns.
The complete Distribution line
For a compressed air system to run efficiently, air treatment equipment is a critical component. We offer numerous air treatment products for filtering contaminates, draining condensates and drying air. ALTO treatment units are available as indivual modules (filter, regulator, lubricator, filter-regulator) or complete units. They are delivered assembled and packaged with a pressure gauge and wall mounting brackets.
The complete Air Treatment range
Our expertise takes your business to the next level
Popular products: Compressed air and fluid distribution equipment
Prevost equipment boosts work place efficiency and productivity
Discover our signature line for a solution that will best fit your power needs: the Prevost Piping System (PPS), quick safety couplings and plugs, multiple blow gun options, hose reels, filtration systems and so much more.
Your fluid distribution partner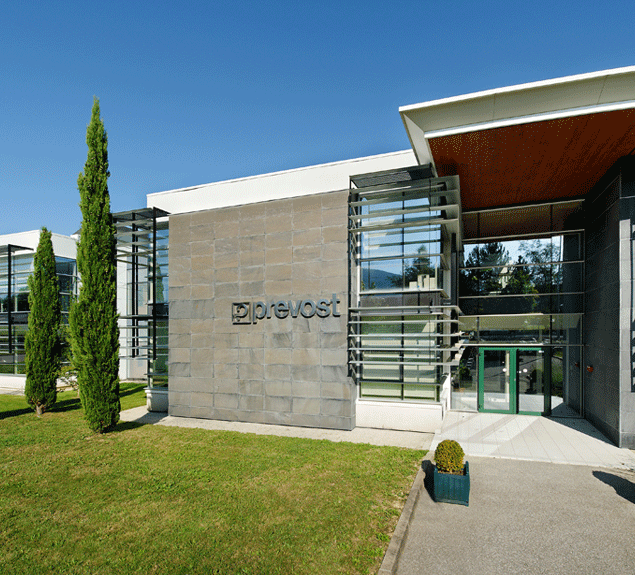 Prevost has been designing and manufacturing innovative, patented air equipment since 1978. Our extensive range of compressed air and fluid distribution products are tailored for numerous industries and applications. Our equipment is professional grade quality and used in manufacturing industries, vehicle bodyshops and design and engineering firms in Europe, the United States and over 80 countries. We have strategically positioned our sales and logistics teams globally to support our initiatives.
Learn more about us
Place your trust in us
High quality service
I am always surprised by the high standards that Prevost strives to maintain through these different services to ensure a high quality service.
Technical sales representative
Infallible responsiveness and product quality!
Prevost has been our fluidity partner for many years with infallible responsiveness and product quality! I am sure that this mutual trust will bind us for a long time to come.
Support of a pleasant and competent team
It is just a real pleasure to distribute Prevost products of unparalleled quality, with the support of a pleasant and competent team. Well done.
Professionalism, availability
I have worked closely with the Prevost company for a very long time. I would highlight listening to information on requests of any kind, seriousness in studies of network costing plans, the availability of our sales representative, the kindness of the back office team... Finally, the professionalism that I would like to emphasize to the entire Prevost team.
Sales Department (industrial supplies)
We are here to assist you