Home
Plan your pipe system
Plan your pipe system

Designing a high quality compressed air system does not have to be complicated,
that is why we are here to support you throughout the process.
For complex or integrated installations, our in-house sales team is here from start to finish.
Our services include designing, providing materials lists and full quotations.
For simple installations, check out our interactive 3D design generator to help visualize your completed network.
Determine your compressed air requirements
An efficient compressed air system design considers the following:
-Dimensions of the installation
-The air flow and pressure required to power each work station

Once these factors are determined, distribution points can be outfitted with:
-prevoS1 safety coupler wall manifolds to connect flexible shop hoses for pneumatic tools
-Micronic filtration systems for paint booths
-Filtration and lubrication for pneumatic tools

Our team is ready to consult, design and produce full quotes for your next project. We create customised compressed air systems which optimise operational efficiency, work flows and enhance sustainabilty. View our video collection to learn more about Prevost Piping System's installation best practices.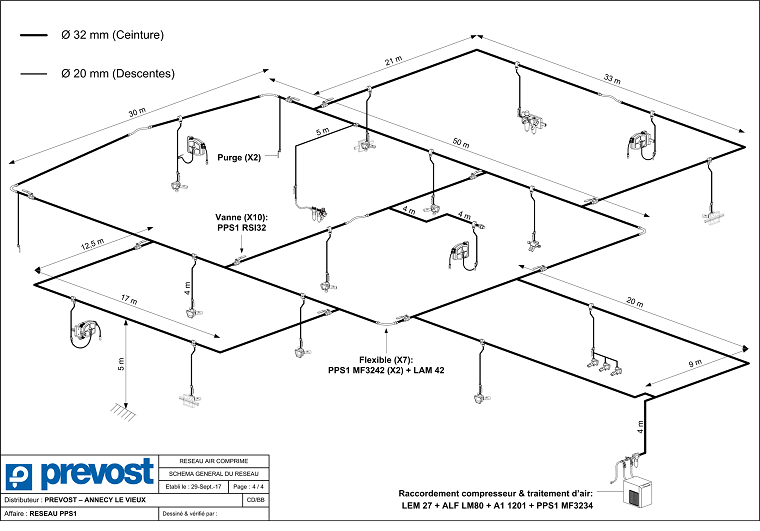 Designing the system: our team of experts are at your service
Our services include:
1- A complete blueprint to visualise the entire system throughout a buidling
2 - A detailed diagram of each drop with corresponding part numbers
3- A comprehensive bill of materials for the entire air system including a materials list, quantities and pricing information. This information provides a detailed plan and assists installation teams.
Notre réseau d'air comprimé
The Prevost Piping System air network - PPS
Whatever size project, the Prevost Piping System (PPS) compressed air pipework is the solution for you. We design and manufacture our products that are quick and easy to install in sizes ranging from Ø16 to Ø100 mm.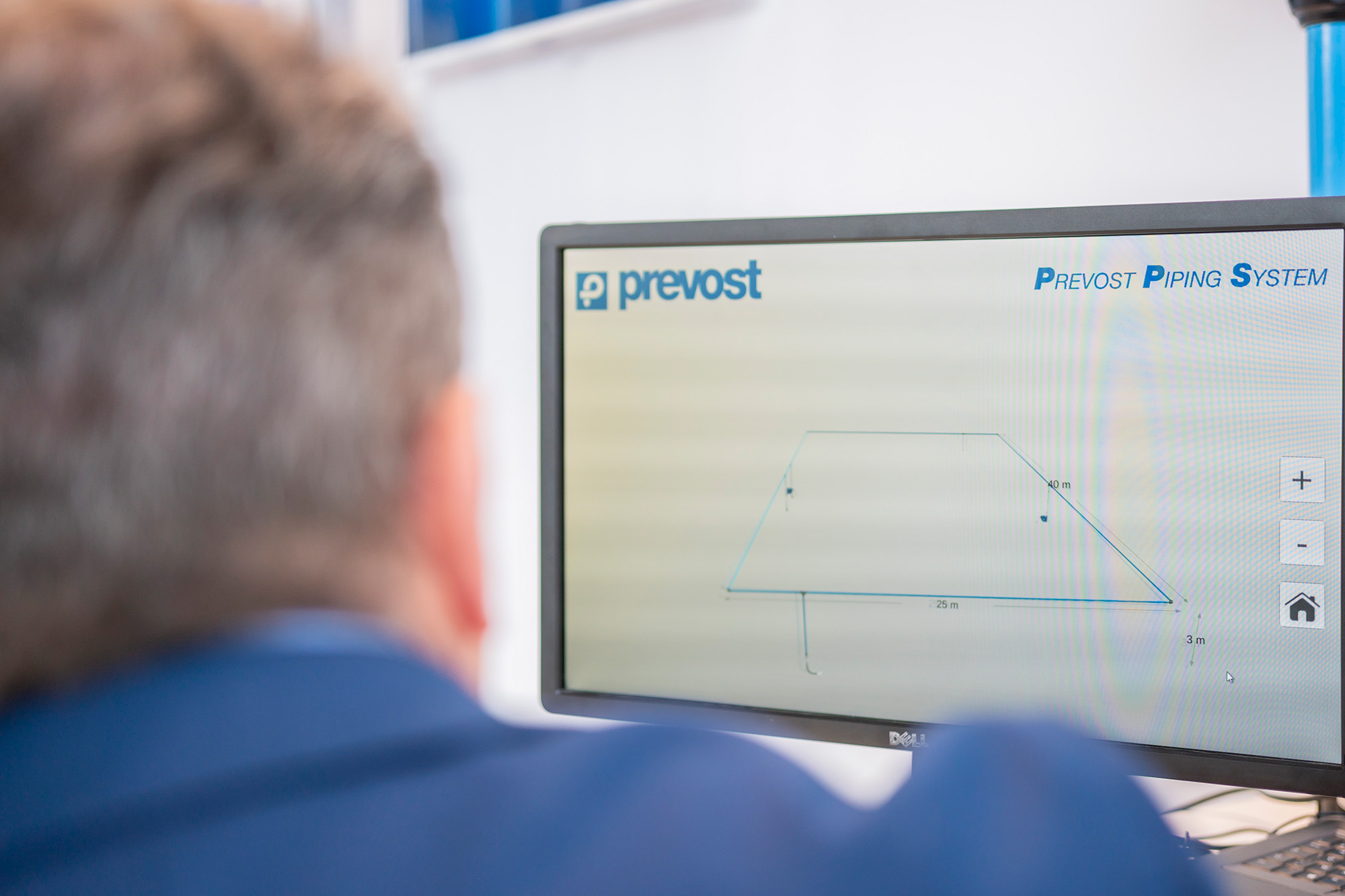 Network plan: our 3D design platform
Design your own basic compressed air system in real time and generate a complete material list with our 3D design app.
This app allows you to control the parameters of the system and is the ideal starting point for your next project. For more complex systems, our expert team's consultation and quoting services are readily available.