Home
Optimize your workbench with the PPS SQ compressed air network
Optimize your workbench with the PPS SQ compressed air network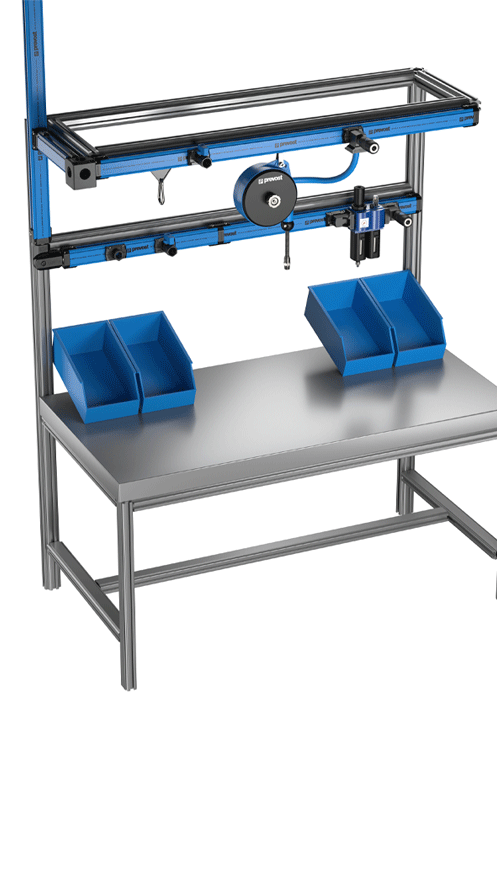 PPS SQ compressed air system
A complete and customizable compressed air solution
The PPS SQ line transforms the frame of an aluminum workbench into a source of air.

■ Design an ergonomic, compact and aesthic assembly bench to increase efficency and productivity.

■ The PPS SQ line integrates seamlessly into a new or existing Prevost Piping System air network by connecting directly into drops.
- Individual workbenches
- Pneumatic control cabinets
- Factory assembly lines
- Production lines

The strut profile of PPS SQ is compatible with existing profiles on the market and allows accessories (nuts, tools, etc. ) to easily attach.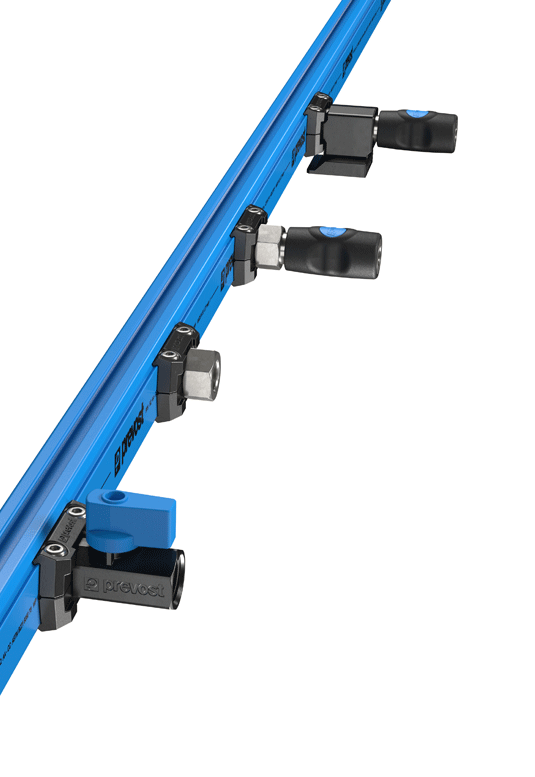 Air powered aluminum frames for assembly lines
PPS SQ Characteristics & Specifications
■ Pressure: -14.21 to +232 psi (- 0,98 bar a + 16 bar)
■ Temperature: -4° to +176°F (- 20°C a + 80°C)
■ Color: blue or gray
■ Size: 3 ft to 6.5 ft (1 m to 2 m)
■ Rectangular section size: 1 in. x 1.75 in. (30 x 45 mm)
■ Inside diameter: 1 in. (25 mm).


Why choose PPS SQ?
Advantages of the PPS SQ air system
■ 100% Aluminum
■ Improve workbench ergonomics
■ Streamlined, clean look
■ Fully customizable
■ Quality and safety guaranteed
■ Leak free performance
■ Easily operated and adaptable
Connect Prevost accessories to the PPS SQ system